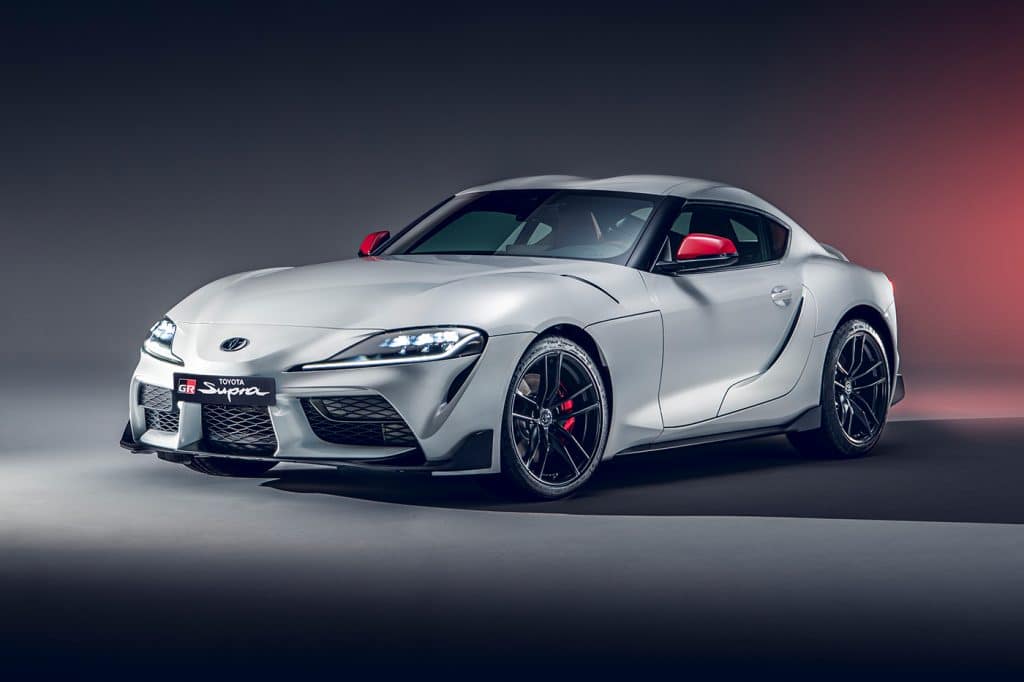 Toyota has just announced an extension to its Supra line of vehicles. Named the GR Supra, the new flagship boasts a new 2.0-liter twin-scroll turbo, four-cylinder engine. The new configuration produces 258 horsepower and 400 Nm of torque, while making the overall sports car 100 kg lighter.
The 50:50 front-rear balanced GR Supra allows for better response, agility and handling. GR Supra Chief Engineer Tetsuya Tada comments: "To achieve agile steering and stable cornering, we worked very hard to reduce the new car's weight, while aiming for a 50:50 weight balance. This presented us with huge challenges, but we did not want to compromise on our targets."
The launch of the new variant will also see a "Fuji Speedway" version which comes in a special white-metallic paint color. Other details include 19-inch matte-black wheels, red mirror housings, carbon fiber trim, and red and black Alcantara upholstery. Currently only slated for a March 2020 European release, the GR Supra "Fuji Speedway" edition will be limited to only 200 examples.
For more automotive news, you can now convert Your Suzuki Jimny into a baby Land Rover Defender.